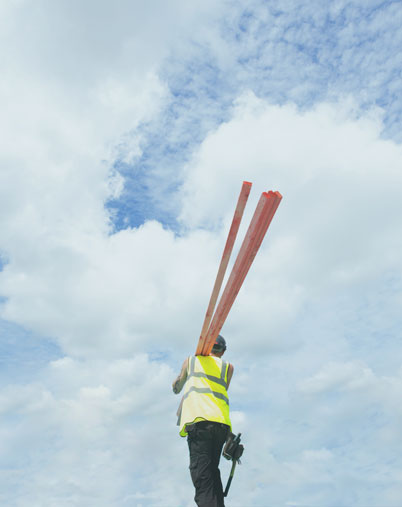 About WCAT
The Workers' Compensation Appeal Tribunal (WCAT) is an independent organization that workers or employers can go to if they want to appeal a decision from WorkSafeBC.
WCAT is the final level of appeal in the B.C. workers' compensation system. It has authority to decide appeals about specific types of work-related matters outlined in sections 288 and 289 of the Workers Compensation Act.
The Review Division at WorkSafeBC provides the first level review for decisions about compensation, vocational rehabilitation, assessment and occupational health and safety (prevention). Some Review Division decisions cannot be appealed to WCAT.
---
Careers
Finance and Facilities Clerk
The Workers' Compensation Appeal Tribunal (WCAT) is hiring a Finance and Facilities Clerk. The position is responsible for:
accounts payable
contract administration
coordinating travel arrangements, accommodations, and hearing facilities for vice chairs travelling to oral hearings around the province
facilities administration and ensuring the safety and security of staff and visitors to WCAT
This will be an exciting opportunity to utilize and expand your finance and facilities skills. To apply and learn more about this position, please visit this page.
---
COVID-19 response and safety plan
WCAT remains open and fully operational. We have taken steps to protect the health of parties, staff and the public, and prevent any risk of exposure to COVID-19, while ensuring the tribunal continues to operate as naturally as possible.
COVID-19 safety for visiting WCAT in-person
How WCAT operates
Processes are governed by Part 7 of the Workers Compensation Act, which includes guidance for WCAT's organizational structure, jurisdiction, limits of responsibilities and functions.
Operations
WCAT will strive to provide:
Predictable, consistent, and efficient decision making
Independent and impartial decision making
Succinct, understandable, and high-quality decisions
Consistency with the Workers Compensation Act, policy, and WCAT's precedent decisions
Communication within the workers compensation system while safeguarding WCAT's independence
Integration and communication within the workers compensation system
Accountability through performance management
Appropriate balance between efficiency (timeliness and stewardship of scarce resources) and effectiveness (quality decision making)
Prompt, knowledgeable and responsive client service
Interpretive guidance for the workers compensation system
Decision making
WCAT will provide a decision with reasons within 180 days from the date that WorkSafeBC provides a copy of the file – more time may be required for complicated appeals
WCAT will apply WorkSafeBC policies unless the policy is inconsistent with the Workers Compensation Act
WCAT will follow its own precedent decisions unless it involved different circumstances
If the evidence is evenly balanced on a compensation issue, WCAT will decide the issue in favour of the worker. On assessment and prevention issues, WCAT will make its decisions on a balance of probabilities
WCAT decisions are final and conclusive
The Manual of Rules of Practice and Procedure (MRPP) defines how WCAT operates according to legislation. It includes rules of practice and procedure, practice directives and guidelines to make sure that appeals are handled in a just, timely, efficient and effective way.
Our team
Reports
2020 (PDF, 5MB) | 2019 (PDF, 953KB) | 2018 (PDF, 556KB) | 2017 (PDF, 309KB) | 2016 (PDF, 1.3MB) | 2015 (PDF, 813KB) | 2014 (PDF, 615KB) | 2013 (PDF, 441KB) | 2012 (PDF, 1.0MB) | 2011 (PDF, 1.9MB) | 2010 (PDF, 2.5MB) | 2009 (PDF, 702KB) | 2008 (PDF, 699KB) | 2007 (PDF, 1.1MB) | 2006 (PDF, 702KB) | 2005 (PDF, 250KB) | 2004 (PDF, 288KB) | 2003 (PDF, 862KB) |
2021
September 30, 2021 (PDF, 221 KB) | June 30, 2021 (PDF, 219 KB) | March 31, 2021 (PDF, 222KB)
2020
December 31, 2020 (PDF, 229KB) | September 30, 2020 (PDF, 318KB) | June 30, 2020 (PDF, 293KB) | March 31, 2020 (PDF, 119KB)
2019
December 31, 2019 (PDF, 251KB) | September 30, 2019 (PDF, 291KB)| June 30, 2019 (PDF, 186KB) | March 31, 2019 (PDF, 179KB)
2018
December 31, 2018 (PDF, 41KB)| September 30, 2018 (PDF, 44KB)| June 30, 2018 (PDF, 43KB) | March 31, 2018 (PDF, 47KB)
2017
December 31, 2017 (PDF, 45KB) | September 30, 2017 (PDF, 47KB)| June 30, 2017 (PDF, 122KB) | March 31, 2017 (PDF, 160KB)
2016
December 31, 2016 (PDF, 33KB) | September 30, 2016 (PDF, 132KB)| June 30, 2016 (PDF, 14KB) | March 31, 2016 (PDF, 14KB)
2015
December 31, 2015 (PDF, 77KB) | September 30, 2015 (PDF, 85KB)| June 30, 2015 (PDF, 90KB) | March 31, 2015 (PDF, 125KB)
2014
December 31, 2014 (PDF, 86KB) | September 30, 2014 (PDF, 97KB)| June 30, 2014 (PDF, 95KB) | March 31, 2014 (PDF,96KB)
2013
December 31, 2013 (PDF, 96KB) | September 30, 2013 (PDF, 76KB)| June 30, 2013 (PDF, 419KB) | March 31, 2013 (PDF, 172KB)
2012
December 31, 2012 (PDF, 78KB) | September 30, 2012 (PDF, 82KB)| June 30, 2012 (PDF, 77KB) | March 31, 2012 (PDF, 73KB)
2011
December 31, 2011 (PDF, 116KB) | September 30, 2011 (PDF, 100KB)| June 30, 2011 (PDF, 131KB) | March 31, 2011 (PDF, 152KB)
2010
December 31, 2010 (PDF, 136KB) | September 30, 2010 (PDF, 137KB)| June 30, 2010 (PDF, 158KB) | March 31, 2010 (PDF, 148KB)
2009
December 31, 2009 (PDF, 92KB) | September 30, 2009 (PDF, 120KB)| June 30, 2009 (PDF, 122KB) | March 31, 2009 (PDF, 127KB)
2008
December 31, 2008 (PDF, 32KB) | September 30, 2008 (PDF, 40KB)| June 30, 2008 (PDF, 54KB) | March 31, 2008 (PDF, 37KB)
2007
December 31, 2007 (PDF, 39KB) | September 30, 2007 (PDF, 33KB)| June 30, 2007 (PDF, 167KB) | March 31, 2007 (PDF, 168KB)
2006
December 31, 2006 (PDF, 166KB) | September 30, 2006 (PDF, 145KB)| June 30, 2006 (PDF, 249KB) | March 31, 2006 (PDF, 161KB)
2005
December 31, 2005 (PDF, 133KB) | September 30, 2005 (PDF, 71KB)| June 30, 2005 (PDF, 160KB) | March 31, 2005 (PDF, 158KB)
2004
December 31, 2004 (PDF, 282KB) | September 30, 2004 (PDF, 393KB)| June 30, 2004 (PDF, 242KB) | March 31, 2004 (PDF, 353KB)