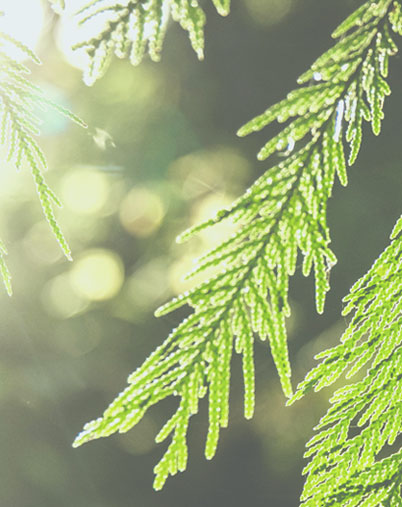 Self-identify as Indigenous
Our office is located on the traditional, ancestral and unceded territory of the hən̓q̓əmin̓əm̓ speaking Musqueam people, and our work spans the traditional territories of 198 First Nations and 38 Métis chartered communities across B.C. We honour all our hosts and their welcome and graciousness toward our work and the people we serve.
---
WCAT commits to the spirit of reconciliation. It tries to provide respectful service and understand differences in culture and heritage.
Appeal participants can let WCAT know they have Indigenous heritage or background. This includes Inuit, Metis, non-status, status, and anyone with First Nations ancestry. Proof of ancestry or status is not required.
You can self-identify on your appeal form. Look for the question: Are you an Indigenous person? Feel free to add a word or phrase that you feel describes your personal identity. You can also complete this step by contacting WCAT.
---
If you self-identify as Indigenous, you can work with a WCAT team member called a Navigator. It's up to you whether you'd like this option.
---
How self-identification information is used
We're grateful to all who choose to self-identify. This information helps us continue making improvements to the appeal process.
Indigenous self-identification information remains private. It is stored in WCAT's secure client information system. It's protected under the Freedom of Information and Protection of Privacy Act.
Work with a Navigator to tell your story
The WCAT team includes Navigators who offer neutral support. These staff members have an in-depth knowledge of processing of appeals. They also have training from Indigenous Peoples to deepen their understanding of cultural differences to develop relationships and provide assistance.
They are available to:
Work with Indigenous parties to create a culturally appropriate relationship
Provide information through the entire appeal process, ensuring that cultural sensitivities are respected
Help remove barriers so that parties have full and fair access to justice
Ask to work with a Navigator anytime during the appeal process
Call 604 664-7800 or 1 800 663-2782 (toll-free in B.C.) to connect with our team.
You can call or email your Navigator. Feel free to ask questions or raise concerns, even if they're not related to your appeal.
Your Navigator will coordinate your appeal. They will:
Arrange how the decision-making in your case will proceed
Help find solutions to things that might get in the way of completing your appeal
Offer information and reminders or connect you with others who can also help
Your Navigator can explain things about the appeal process. For example:
What WCAT can or cannot do for you
The steps in an appeal that lead to a decision
The types of approaches to appeals
Documents and other types of materials needed for an appeal
The role of the person who will hear your appeal and make the final decision
What steps you can take after you receive your decision
They cannot give legal advice. They can:
Provide information about the appeal process
Help you understand your role and the things you need to do
They cannot act as your representative. You can ask someone to represent you or participate on your behalf. This is called a representative. They offer advice and help you explain your side of the appeal. They can be:
A family member or friend
A lawyer
A compensation consultant
Someone from a union or employers' association
Other support groups and organizations such as friendship centers or band offices
If you'd like to have a representative, your Navigator can refer you to organizations who may be able to help.
What happens during the appeal process
Parties involved in an appeal will be able to access information in the WorkSafeBC file. This includes information like:
Documents and correspondence
Medical reports and records
Phone conversations
This step is disclosure.
Your Navigator can talk with you about:
Who has access to the WorkSafeBC file
How to access the large file online
They can find somewhere for you to access the file from a computer or have a paper copy of the file sent to you.
If you need to attend a meeting, your Navigator will:
Explain what to expect
Help you prepare to tell your story about the appeal
This is called attending an oral hearing.
Navigators can:
Arrange a meeting before the oral hearing to talk about your individual needs and make a plan to proceed
Find a suitable place for meeting in person or arrange for you to meet by phone or computer
Discuss cultural processes you'd like to include at the meeting
WCAT's commitment to reconciliation
WCAT supports the Truth and Reconciliation Commission's Calls to Action (PDF, 299KB). Special focus is on items 27 and 57 about:
Building cultural competency
Intercultural skills-based training
This includes offering education and training to staff related to:
The history of Aboriginal Peoples
The history and legacy of residential schools
Indigenous law
WCAT's commitment to reconciliation led to forming a Community Advisory Council. It includes members from the Indigenous legal community. They have knowledge and experience about the circumstances and needs of Indigenous communities.
The council reviewed WCAT processes and made recommendations to:
Align with the Calls to Action
Reduce or remove barriers for Indigenous persons
Here is a summary of their work:
WCAT accepted all recommendations made by the council. Work continues to put all the recommendations in place through a process of self-reflection, critical evaluation and feedback from the Community Advisory Council and Indigenous participants, and to develop new constructive actions.